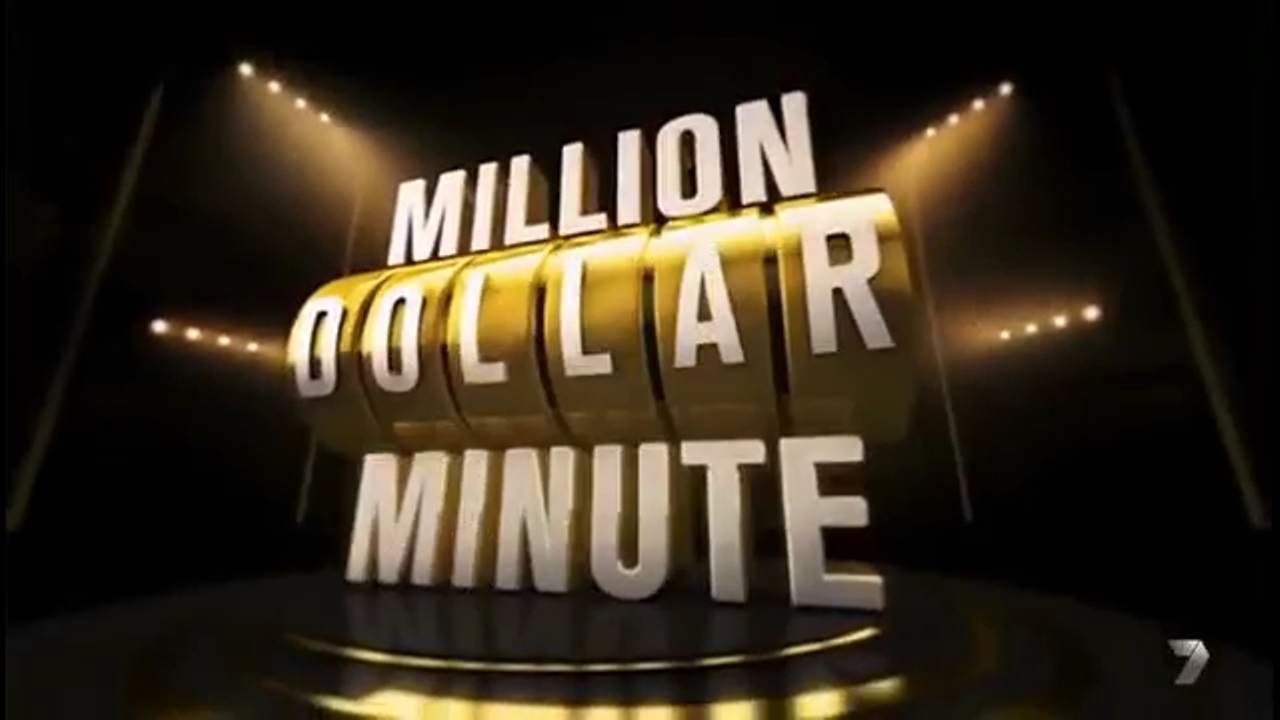 There are 18 exciting ways to play and win Cash 4. For an explanation and description of each option and its payouts, consult the Odds & Prizes tab. How much do you want to play? Play Cash 4 for $.50 or $1.00! A $1.00 play can win up to $5,000 and a $0.50 play can win up to $2,500. Mark the amount you wish to play in each play area. Free Pick 4 Lottery Systems. This page is for games where 4 DIGITS (0-9) are drawn. The Pick 4 systems below are "pen and paper" systems. Print this page FIRST, then fill in the blanks!
Jammin jars demo. This Tri-State Lotto Commission game continues a favorite for lottery players in Maine.
Always remember, Keep it Fun. Play Responsibly.
Need to check your numbers on your Pick 4 ticket?
Below are the winning Pick 4 numbers. Remember all Pick 4 tickets expire one (1) year after the draw date.
| Date | Day/Eve | 1 | 2 | 3 | 4 |
| --- | --- | --- | --- | --- | --- |
| 02/09/2021 | Day | 5 | 3 | 4 | 8 |
| 02/08/2021 | Day | 5 | 9 | 4 | 6 |
| 02/08/2021 | Eve | 3 | 4 | 2 | 0 |
| 02/07/2021 | Day | 5 | 5 | 2 | 0 |
| 02/07/2021 | Eve | 6 | 7 | 2 | 1 |
| 02/06/2021 | Day | 8 | 5 | 5 | 0 |
| 02/06/2021 | Eve | 0 | 4 | 9 | 9 |
| 02/05/2021 | Day | 8 | 7 | 1 | 0 |
| 02/05/2021 | Eve | 4 | 7 | 1 | 1 |
| 02/04/2021 | Day | 1 | 2 | 6 | 1 |
| 02/04/2021 | Eve | 6 | 7 | 6 | 1 |
| 02/03/2021 | Day | 9 | 3 | 1 | 5 |
| 02/03/2021 | Eve | 4 | 5 | 6 | 9 |
| 02/02/2021 | Day | 7 | 8 | 8 | 3 |
| 02/02/2021 | Eve | 2 | 1 | 5 | 1 |
| 02/01/2021 | Day | 9 | 0 | 7 | 4 |
| 02/01/2021 | Eve | 3 | 8 | 6 | 7 |
| 01/31/2021 | Day | 0 | 0 | 8 | 9 |
| 01/31/2021 | Eve | 2 | 4 | 1 | 9 |
| 01/30/2021 | Day | 8 | 4 | 6 | 9 |
| 01/30/2021 | Eve | 4 | 9 | 2 | 7 |
| 01/29/2021 | Day | 7 | 1 | 1 | 6 |
| 01/29/2021 | Eve | 0 | 1 | 7 | 3 |
| 01/28/2021 | Day | 0 | 3 | 1 | 9 |
| 01/28/2021 | Eve | 6 | 4 | 0 | 5 |
| 01/27/2021 | Day | 4 | 7 | 3 | 2 |
| 01/27/2021 | Eve | 3 | 6 | 6 | 4 |
| 01/26/2021 | Day | 4 | 8 | 7 | 8 |
| 01/26/2021 | Eve | 7 | 2 | 9 | 1 |
| 01/25/2021 | Day | 8 | 1 | 0 | 1 |
| 01/25/2021 | Eve | 3 | 8 | 7 | 4 |
| 01/24/2021 | Day | 4 | 9 | 2 | 1 |
| 01/24/2021 | Eve | 7 | 9 | 3 | 8 |
| 01/23/2021 | Day | 8 | 2 | 6 | 5 |
| 01/23/2021 | Eve | 1 | 5 | 7 | 5 |
| 01/22/2021 | Day | 1 | 1 | 5 | 1 |
| 01/22/2021 | Eve | 7 | 2 | 9 | 4 |
| 01/21/2021 | Day | 2 | 8 | 7 | 6 |
| 01/21/2021 | Eve | 8 | 8 | 2 | 4 |
| 01/20/2021 | Day | 8 | 7 | 5 | 3 |
| 01/20/2021 | Eve | 7 | 0 | 7 | 1 |
| 01/19/2021 | Day | 1 | 4 | 7 | 8 |
| 01/19/2021 | Eve | 5 | 1 | 0 | 3 |
| 01/18/2021 | Day | 5 | 8 | 9 | 7 |
| 01/18/2021 | Eve | 5 | 4 | 9 | 4 |
| 01/17/2021 | Day | 1 | 9 | 8 | 0 |
| 01/17/2021 | Eve | 6 | 0 | 1 | 5 |
| 01/16/2021 | Day | 1 | 2 | 0 | 2 |
| 01/16/2021 | Eve | 7 | 5 | 5 | 2 |
| 01/15/2021 | Day | 6 | 5 | 5 | 8 |
| 01/15/2021 | Eve | 1 | 0 | 7 | 6 |
| 01/14/2021 | Day | 0 | 9 | 4 | 2 |
| 01/14/2021 | Eve | 1 | 9 | 4 | 8 |
| 01/13/2021 | Day | 8 | 1 | 2 | 9 |
| 01/13/2021 | Eve | 9 | 1 | 7 | 2 |
| 01/12/2021 | Day | 7 | 5 | 3 | 6 |
| 01/12/2021 | Eve | 8 | 4 | 5 | 9 |
| 01/11/2021 | Day | 4 | 1 | 1 | 2 |
| 01/11/2021 | Eve | 9 | 5 | 9 | 2 |
| 01/10/2021 | Day | 9 | 7 | 3 | 8 |
| 01/10/2021 | Eve | 6 | 5 | 6 | 6 |
| 01/09/2021 | Day | 1 | 4 | 2 | 5 |
| 01/09/2021 | Eve | 0 | 1 | 5 | 0 |
| 01/08/2021 | Day | 3 | 1 | 4 | 2 |
| 01/08/2021 | Eve | 9 | 5 | 8 | 5 |
| 01/07/2021 | Day | 0 | 3 | 6 | 2 |
| 01/07/2021 | Eve | 6 | 8 | 3 | 9 |
| 01/06/2021 | Day | 1 | 0 | 8 | 7 |
| 01/06/2021 | Eve | 9 | 6 | 3 | 8 |
| 01/05/2021 | Day | 1 | 4 | 1 | 4 |
| 01/05/2021 | Eve | 0 | 1 | 6 | 8 |
| 01/04/2021 | Day | 2 | 1 | 2 | 9 |
| 01/04/2021 | Eve | 4 | 3 | 3 | 5 |
| 01/03/2021 | Day | 6 | 6 | 5 | 3 |
| 01/03/2021 | Eve | 6 | 3 | 8 | 2 |
| 01/02/2021 | Day | 2 | 4 | 6 | 6 |
| 01/02/2021 | Eve | 8 | 7 | 8 | 1 |
| 01/01/2021 | Day | 2 | 2 | 2 | 2 |
| 01/01/2021 | Eve | 7 | 4 | 7 | 6 |
| 12/31/2020 | Day | 2 | 0 | 1 | 7 |
| 12/31/2020 | Eve | 5 | 8 | 7 | 8 |
| 12/30/2020 | Day | 7 | 9 | 4 | 3 |
| 12/30/2020 | Eve | 9 | 4 | 2 | 4 |
| 12/29/2020 | Day | 5 | 6 | 2 | 9 |
| 12/29/2020 | Eve | 1 | 9 | 5 | 4 |
| 12/28/2020 | Day | 2 | 0 | 7 | 4 |
| 12/28/2020 | Eve | 8 | 8 | 6 | 6 |
| 12/27/2020 | Day | 3 | 7 | 1 | 1 |
| 12/27/2020 | Eve | 6 | 3 | 7 | 4 |
| 12/26/2020 | Day | 3 | 1 | 5 | 1 |
| 12/26/2020 | Eve | 7 | 6 | 2 | 2 |
| 12/25/2020 | Day | 6 | 1 | 1 | 9 |
| 12/25/2020 | Eve | 1 | 9 | 0 | 2 |
| 12/24/2020 | Day | 1 | 9 | 8 | 7 |
| 12/24/2020 | Eve | 3 | 6 | 6 | 6 |
| 12/23/2020 | Day | 2 | 9 | 0 | 8 |
| 12/23/2020 | Eve | 4 | 8 | 7 | 8 |
| 12/22/2020 | Day | 6 | 6 | 0 | 5 |
| 12/22/2020 | Eve | 0 | 5 | 5 | 7 |
| 12/21/2020 | Day | 3 | 6 | 9 | 6 |
| 12/21/2020 | Eve | 6 | 7 | 4 | 5 |
| 12/20/2020 | Day | 7 | 5 | 6 | 3 |
| 12/20/2020 | Eve | 0 | 2 | 2 | 0 |
| 12/19/2020 | Day | 3 | 7 | 3 | 0 |
| 12/19/2020 | Eve | 5 | 0 | 3 | 1 |
| 12/18/2020 | Day | 0 | 1 | 3 | 4 |
| 12/18/2020 | Eve | 6 | 3 | 0 | 7 |
| 12/17/2020 | Day | 5 | 4 | 6 | 8 |
| 12/17/2020 | Eve | 2 | 2 | 1 | 7 |
| 12/16/2020 | Day | 2 | 1 | 8 | 8 |
| 12/16/2020 | Eve | 6 | 1 | 9 | 6 |
| 12/15/2020 | Day | 4 | 2 | 8 | 1 |
| 12/15/2020 | Eve | 5 | 0 | 4 | 4 |
| 12/14/2020 | Day | 6 | 5 | 4 | 2 |
| 12/14/2020 | Eve | 0 | 9 | 1 | 6 |
| 12/13/2020 | Day | 1 | 0 | 2 | 4 |
| 12/13/2020 | Eve | 6 | 9 | 8 | 7 |
| 12/12/2020 | Day | 6 | 0 | 6 | 0 |
| 12/12/2020 | Eve | 9 | 9 | 1 | 4 |
| 12/11/2020 | Day | 7 | 0 | 6 | 1 |
| 12/11/2020 | Eve | 8 | 5 | 9 | 3 |
| 12/10/2020 | Day | 7 | 1 | 4 | 9 |
| 12/10/2020 | Eve | 5 | 3 | 1 | 1 |
| 12/09/2020 | Day | 9 | 8 | 9 | 6 |
| 12/09/2020 | Eve | 0 | 4 | 6 | 6 |
| 12/08/2020 | Day | 5 | 3 | 2 | 1 |
| 12/08/2020 | Eve | 0 | 0 | 6 | 8 |
| 12/07/2020 | Day | 0 | 9 | 3 | 3 |
| 12/07/2020 | Eve | 1 | 3 | 0 | 3 |
| 12/06/2020 | Day | 1 | 2 | 4 | 1 |
| 12/06/2020 | Eve | 6 | 6 | 1 | 9 |
| 12/05/2020 | Day | 3 | 2 | 0 | 5 |
| 12/05/2020 | Eve | 6 | 8 | 3 | 1 |
| 12/04/2020 | Day | 8 | 0 | 1 | 5 |
| 12/04/2020 | Eve | 2 | 0 | 4 | 7 |
| 12/03/2020 | Day | 4 | 0 | 3 | 0 |
| 12/03/2020 | Eve | 5 | 8 | 9 | 9 |
| 12/02/2020 | Day | 9 | 7 | 2 | 6 |
| 12/02/2020 | Eve | 4 | 6 | 7 | 1 |
| 12/01/2020 | Day | 6 | 6 | 6 | 1 |
| 12/01/2020 | Eve | 5 | 7 | 8 | 5 |
| 11/30/2020 | Day | 6 | 1 | 1 | 4 |
| 11/30/2020 | Eve | 8 | 7 | 0 | 4 |
| 11/29/2020 | Day | 4 | 2 | 6 | 1 |
| 11/29/2020 | Eve | 3 | 1 | 9 | 0 |
| 11/28/2020 | Day | 8 | 4 | 7 | 5 |
| 11/28/2020 | Eve | 1 | 6 | 4 | 2 |
| 11/27/2020 | Day | 7 | 2 | 8 | 6 |
| 11/27/2020 | Eve | 7 | 9 | 4 | 5 |
| 11/26/2020 | Day | 9 | 6 | 7 | 2 |
| 11/26/2020 | Eve | 7 | 0 | 2 | 4 |
| 11/25/2020 | Day | 3 | 5 | 2 | 0 |
| 11/25/2020 | Eve | 7 | 6 | 5 | 7 |
| 11/24/2020 | Day | 4 | 3 | 3 | 2 |
| 11/24/2020 | Eve | 0 | 3 | 5 | 5 |
| 11/23/2020 | Day | 6 | 6 | 2 | 3 |
| 11/23/2020 | Eve | 1 | 2 | 6 | 7 |
| 11/22/2020 | Day | 0 | 1 | 4 | 0 |
| 11/22/2020 | Eve | 4 | 1 | 6 | 6 |
| 11/21/2020 | Day | 3 | 3 | 7 | 2 |
| 11/21/2020 | Eve | 4 | 1 | 3 | 4 |
| 11/20/2020 | Day | 5 | 9 | 9 | 6 |
| 11/20/2020 | Eve | 7 | 9 | 7 | 3 |
| 11/19/2020 | Day | 0 | 5 | 2 | 2 |
| 11/19/2020 | Eve | 6 | 5 | 5 | 0 |
| 11/18/2020 | Day | 1 | 7 | 2 | 2 |
| 11/18/2020 | Eve | 4 | 6 | 6 | 5 |
| 11/17/2020 | Day | 3 | 6 | 2 | 1 |
| 11/17/2020 | Eve | 9 | 3 | 4 | 0 |
| 11/16/2020 | Day | 8 | 1 | 5 | 0 |
| 11/16/2020 | Eve | 2 | 4 | 3 | 0 |
| 11/15/2020 | Day | 4 | 6 | 8 | 2 |
| 11/15/2020 | Eve | 3 | 0 | 5 | 4 |
| 11/14/2020 | Day | 7 | 3 | 8 | 6 |
| 11/14/2020 | Eve | 0 | 5 | 8 | 0 |
| 11/13/2020 | Day | 7 | 1 | 3 | 2 |
| 11/13/2020 | Eve | 1 | 7 | 4 | 5 |
| 11/12/2020 | Day | 2 | 9 | 2 | 8 |
| 11/12/2020 | Eve | 0 | 4 | 5 | 4 |
| 11/11/2020 | Day | 1 | 3 | 4 | 2 |
| 11/11/2020 | Eve | 9 | 9 | 5 | 4 |
| 11/10/2020 | Day | 7 | 3 | 6 | 9 |
| 11/10/2020 | Eve | 7 | 8 | 1 | 4 |
| 11/09/2020 | Day | 3 | 0 | 2 | 5 |
| 11/09/2020 | Eve | 4 | 9 | 3 | 3 |
| 11/08/2020 | Day | 6 | 9 | 9 | 3 |
| 11/08/2020 | Eve | 4 | 3 | 3 | 4 |
| 11/07/2020 | Day | 6 | 1 | 2 | 6 |
| 11/07/2020 | Eve | 8 | 9 | 4 | 6 |
| 11/06/2020 | Day | 8 | 8 | 3 | 4 |
| 11/06/2020 | Eve | 3 | 6 | 7 | 7 |
| 11/05/2020 | Day | 6 | 2 | 7 | 7 |
| 11/05/2020 | Eve | 1 | 6 | 3 | 5 |
| 11/04/2020 | Day | 5 | 0 | 1 | 7 |
| 11/04/2020 | Eve | 1 | 3 | 5 | 5 |
| 11/03/2020 | Day | 2 | 7 | 6 | 1 |
| 11/03/2020 | Eve | 4 | 8 | 5 | 0 |
| 11/02/2020 | Day | 6 | 8 | 8 | 3 |
| 11/02/2020 | Eve | 8 | 3 | 7 | 6 |
| 11/01/2020 | Day | 5 | 6 | 5 | 8 |
| 11/01/2020 | Eve | 0 | 3 | 6 | 2 |
| 10/31/2020 | Day | 8 | 8 | 8 | 1 |
| 10/31/2020 | Eve | 1 | 2 | 2 | 3 |
| 10/30/2020 | Day | 2 | 8 | 8 | 3 |
| 10/30/2020 | Eve | 6 | 7 | 7 | 7 |
| 10/29/2020 | Day | 5 | 5 | 1 | 6 |
| 10/29/2020 | Eve | 9 | 6 | 6 | 8 |
| 10/28/2020 | Day | 1 | 4 | 3 | 5 |
| 10/28/2020 | Eve | 4 | 0 | 7 | 3 |
| 10/27/2020 | Day | 7 | 0 | 0 | 7 |
| 10/27/2020 | Eve | 8 | 1 | 7 | 5 |
| 10/26/2020 | Day | 6 | 1 | 6 | 4 |
| 10/26/2020 | Eve | 3 | 4 | 8 | 0 |
| 10/25/2020 | Day | 0 | 1 | 5 | 1 |
| 10/25/2020 | Eve | 5 | 0 | 2 | 3 |
| 10/24/2020 | Day | 4 | 6 | 6 | 2 |
| 10/24/2020 | Eve | 8 | 0 | 9 | 4 |
| 10/23/2020 | Day | 6 | 3 | 1 | 7 |
| 10/23/2020 | Eve | 7 | 6 | 8 | 0 |
| 10/22/2020 | Day | 7 | 4 | 5 | 3 |
| 10/22/2020 | Eve | 2 | 2 | 1 | 9 |
| 10/21/2020 | Day | 4 | 7 | 1 | 3 |
| 10/21/2020 | Eve | 1 | 6 | 7 | 7 |
| 10/20/2020 | Day | 2 | 3 | 2 | 7 |
| 10/20/2020 | Eve | 9 | 9 | 3 | 6 |
| 10/19/2020 | Day | 5 | 6 | 8 | 3 |
| 10/19/2020 | Eve | 0 | 8 | 0 | 6 |
| 10/18/2020 | Day | 1 | 4 | 1 | 6 |
| 10/18/2020 | Eve | 9 | 1 | 0 | 9 |
| 10/17/2020 | Day | 5 | 5 | 8 | 3 |
| 10/17/2020 | Eve | 3 | 4 | 0 | 5 |
| 10/16/2020 | Day | 1 | 0 | 5 | 1 |
| 10/16/2020 | Eve | 4 | 6 | 1 | 9 |
| 10/15/2020 | Day | 2 | 9 | 4 | 6 |
| 10/15/2020 | Eve | 1 | 0 | 8 | 4 |
| 10/14/2020 | Day | 2 | 8 | 7 | 6 |
| 10/14/2020 | Eve | 6 | 9 | 1 | 3 |
| 10/13/2020 | Day | 1 | 6 | 0 | 7 |
| 10/13/2020 | Eve | 9 | 6 | 7 | 5 |
| 10/12/2020 | Day | 6 | 2 | 4 | 6 |
| 10/12/2020 | Eve | 1 | 2 | 0 | 1 |
| 10/11/2020 | Day | 3 | 2 | 3 | 8 |
| 10/11/2020 | Eve | 9 | 3 | 2 | 7 |
| 10/10/2020 | Day | 4 | 2 | 6 | 6 |
| 10/10/2020 | Eve | 0 | 8 | 3 | 7 |
| 10/09/2020 | Day | 2 | 8 | 2 | 8 |
| 10/09/2020 | Eve | 0 | 9 | 1 | 9 |
| 10/08/2020 | Day | 2 | 6 | 1 | 1 |
| 10/08/2020 | Eve | 4 | 8 | 4 | 2 |
| 10/07/2020 | Day | 7 | 1 | 4 | 4 |
| 10/07/2020 | Eve | 6 | 6 | 2 | 2 |
| 10/06/2020 | Day | 6 | 7 | 9 | 9 |
| 10/06/2020 | Eve | 7 | 3 | 8 | 4 |
| 10/05/2020 | Day | 7 | 9 | 6 | 4 |
| 10/05/2020 | Eve | 3 | 8 | 1 | 7 |
| 10/04/2020 | Day | 0 | 8 | 6 | 3 |
| 10/04/2020 | Eve | 5 | 5 | 5 | 7 |
| 10/03/2020 | Day | 2 | 8 | 3 | 0 |
| 10/03/2020 | Eve | 0 | 7 | 4 | 4 |
| 10/02/2020 | Day | 9 | 6 | 1 | 6 |
| 10/02/2020 | Eve | 9 | 7 | 3 | 2 |
| 10/01/2020 | Day | 9 | 8 | 4 | 6 |
| 10/01/2020 | Eve | 3 | 6 | 9 | 1 |
| 09/30/2020 | Day | 0 | 2 | 7 | 9 |
| 09/30/2020 | Eve | 5 | 9 | 4 | 1 |
| 09/29/2020 | Day | 2 | 5 | 7 | 4 |
| 09/29/2020 | Eve | 3 | 4 | 0 | 3 |
| 09/28/2020 | Day | 5 | 1 | 5 | 0 |
| 09/28/2020 | Eve | 1 | 5 | 5 | 8 |
| 09/27/2020 | Day | 9 | 4 | 8 | 4 |
| 09/27/2020 | Eve | 2 | 5 | 2 | 2 |
| 09/26/2020 | Day | 3 | 4 | 6 | 8 |
| 09/26/2020 | Eve | 3 | 9 | 7 | 7 |
| 09/25/2020 | Day | 7 | 8 | 8 | 4 |
| 09/25/2020 | Eve | 1 | 3 | 7 | 8 |
| 09/24/2020 | Day | 7 | 5 | 7 | 5 |
| 09/24/2020 | Eve | 0 | 3 | 9 | 4 |
| 09/23/2020 | Day | 9 | 1 | 2 | 5 |
| 09/23/2020 | Eve | 6 | 3 | 5 | 8 |
| 09/22/2020 | Day | 0 | 2 | 1 | 1 |
| 09/22/2020 | Eve | 7 | 0 | 7 | 3 |
| 09/21/2020 | Day | 3 | 8 | 2 | 1 |
| 09/21/2020 | Eve | 9 | 7 | 7 | 4 |
| 09/20/2020 | Day | 1 | 2 | 7 | 8 |
| 09/20/2020 | Eve | 5 | 7 | 5 | 6 |
| 09/19/2020 | Day | 5 | 0 | 5 | 0 |
| 09/19/2020 | Eve | 7 | 5 | 6 | 2 |
| 09/18/2020 | Day | 7 | 6 | 1 | 1 |
| 09/18/2020 | Eve | 6 | 2 | 6 | 8 |
| 09/17/2020 | Day | 4 | 1 | 1 | 5 |
| 09/17/2020 | Eve | 2 | 8 | 8 | 1 |
| 09/16/2020 | Day | 3 | 6 | 4 | 8 |
| 09/16/2020 | Eve | 6 | 7 | 3 | 0 |
| 09/15/2020 | Day | 3 | 2 | 4 | 4 |
| 09/15/2020 | Eve | 5 | 2 | 5 | 1 |
| 09/14/2020 | Day | 8 | 4 | 3 | 6 |
| 09/14/2020 | Eve | 5 | 0 | 7 | 3 |
| 09/13/2020 | Day | 5 | 3 | 9 | 5 |
| 09/13/2020 | Eve | 3 | 2 | 7 | 7 |
| 09/12/2020 | Day | 4 | 7 | 8 | 6 |
| 09/12/2020 | Eve | 0 | 0 | 3 | 7 |
| 09/11/2020 | Day | 2 | 6 | 3 | 3 |
| 09/11/2020 | Eve | 2 | 6 | 7 | 7 |
| 09/10/2020 | Day | 9 | 8 | 5 | 4 |
| 09/10/2020 | Eve | 3 | 1 | 9 | 7 |
| 09/09/2020 | Day | 1 | 7 | 8 | 9 |
| 09/09/2020 | Eve | 5 | 1 | 3 | 5 |
| 09/08/2020 | Day | 8 | 1 | 5 | 1 |
| 09/08/2020 | Eve | 7 | 2 | 6 | 5 |
| 09/07/2020 | Day | 0 | 0 | 3 | 1 |
| 09/07/2020 | Eve | 6 | 7 | 6 | 9 |
| 09/06/2020 | Day | 3 | 5 | 9 | 7 |
| 09/06/2020 | Eve | 9 | 4 | 0 | 7 |
| 09/05/2020 | Day | 0 | 6 | 6 | 5 |
| 09/05/2020 | Eve | 3 | 0 | 0 | 1 |
| 09/04/2020 | Day | 1 | 8 | 1 | 0 |
| 09/04/2020 | Eve | 1 | 9 | 4 | 5 |
| 09/03/2020 | Day | 4 | 7 | 3 | 9 |
| 09/03/2020 | Eve | 8 | 7 | 4 | 8 |
| 09/02/2020 | Day | 2 | 3 | 6 | 3 |
| 09/02/2020 | Eve | 1 | 9 | 6 | 9 |
| 09/01/2020 | Day | 2 | 1 | 3 | 7 |
| 09/01/2020 | Eve | 5 | 9 | 9 | 6 |
| 08/31/2020 | Day | 9 | 0 | 2 | 6 |
| 08/31/2020 | Eve | 8 | 2 | 0 | 2 |
| 08/30/2020 | Day | 3 | 1 | 3 | 1 |
| 08/30/2020 | Eve | 0 | 9 | 3 | 5 |
| 08/29/2020 | Day | 5 | 3 | 7 | 4 |
| 08/29/2020 | Eve | 0 | 1 | 1 | 3 |
| 08/28/2020 | Day | 3 | 1 | 5 | 5 |
| 08/28/2020 | Eve | 7 | 9 | 5 | 9 |
| 08/27/2020 | Day | 6 | 7 | 9 | 8 |
| 08/27/2020 | Eve | 8 | 0 | 7 | 4 |
| 08/26/2020 | Day | 9 | 7 | 8 | 5 |
| 08/26/2020 | Eve | 1 | 0 | 0 | 5 |
| 08/25/2020 | Day | 8 | 4 | 9 | 0 |
| 08/25/2020 | Eve | 6 | 8 | 4 | 6 |
| 08/24/2020 | Day | 9 | 9 | 1 | 5 |
| 08/24/2020 | Eve | 7 | 6 | 9 | 7 |
| 08/23/2020 | Day | 4 | 9 | 6 | 1 |
| 08/23/2020 | Eve | 5 | 1 | 0 | 1 |
| 08/22/2020 | Day | 4 | 3 | 6 | 8 |
| 08/22/2020 | Eve | 6 | 4 | 3 | 9 |
| 08/21/2020 | Day | 4 | 3 | 2 | 0 |
| 08/21/2020 | Eve | 4 | 7 | 7 | 0 |
| 08/20/2020 | Day | 2 | 9 | 4 | 3 |
| 08/20/2020 | Eve | 7 | 8 | 6 | 0 |
| 08/19/2020 | Day | 4 | 6 | 6 | 8 |
| 08/19/2020 | Eve | 4 | 2 | 1 | 5 |
| 08/18/2020 | Day | 4 | 1 | 7 | 8 |
| 08/18/2020 | Eve | 7 | 4 | 2 | 1 |
| 08/17/2020 | Day | 5 | 5 | 2 | 9 |
| 08/17/2020 | Eve | 2 | 2 | 8 | 7 |
| 08/16/2020 | Day | 8 | 8 | 0 | 1 |
| 08/16/2020 | Eve | 5 | 1 | 0 | 6 |
| 08/15/2020 | Day | 1 | 4 | 3 | 2 |
| 08/15/2020 | Eve | 0 | 0 | 1 | 5 |
| 08/14/2020 | Day | 8 | 2 | 7 | 7 |
| 08/14/2020 | Eve | 1 | 3 | 5 | 6 |
| 08/13/2020 | Day | 3 | 4 | 9 | 5 |
| 08/13/2020 | Eve | 4 | 7 | 3 | 3 |
| 08/12/2020 | Day | 0 | 2 | 0 | 5 |
| 08/12/2020 | Eve | 5 | 4 | 1 | 1 |
| 08/11/2020 | Day | 3 | 5 | 7 | 8 |
| 08/11/2020 | Eve | 6 | 6 | 6 | 8 |
| 08/10/2020 | Day | 7 | 4 | 9 | 1 |
| 08/10/2020 | Eve | 3 | 1 | 6 | 9 |
| 08/09/2020 | Day | 4 | 8 | 0 | 8 |
| 08/09/2020 | Eve | 4 | 7 | 9 | 3 |
| 08/08/2020 | Day | 9 | 0 | 0 | 7 |
| 08/08/2020 | Eve | 0 | 1 | 9 | 5 |
| 08/07/2020 | Day | 0 | 8 | 5 | 2 |
| 08/07/2020 | Eve | 1 | 7 | 7 | 9 |
| 08/06/2020 | Day | 3 | 3 | 9 | 6 |
| 08/06/2020 | Eve | 7 | 1 | 3 | 4 |
| 08/05/2020 | Day | 5 | 7 | 7 | 3 |
| 08/05/2020 | Eve | 4 | 1 | 8 | 7 |
| 08/04/2020 | Day | 2 | 6 | 3 | 9 |
| 08/04/2020 | Eve | 5 | 1 | 8 | 2 |
| 08/03/2020 | Day | 7 | 1 | 7 | 2 |
| 08/03/2020 | Eve | 8 | 0 | 4 | 9 |
| 08/02/2020 | Day | 8 | 9 | 4 | 8 |
| 08/02/2020 | Eve | 9 | 6 | 3 | 4 |
| 08/01/2020 | Day | 8 | 3 | 5 | 1 |
| 08/01/2020 | Eve | 0 | 7 | 9 | 6 |
| 07/31/2020 | Day | 3 | 5 | 6 | 5 |
| 07/31/2020 | Eve | 9 | 0 | 8 | 9 |
| 07/30/2020 | Day | 7 | 2 | 6 | 8 |
| 07/30/2020 | Eve | 1 | 2 | 6 | 3 |
| 07/29/2020 | Day | 0 | 5 | 0 | 8 |
| 07/29/2020 | Eve | 5 | 5 | 3 | 5 |
| 07/28/2020 | Day | 1 | 0 | 4 | 8 |
| 07/28/2020 | Eve | 4 | 1 | 8 | 9 |
| 07/27/2020 | Day | 5 | 8 | 8 | 3 |
| 07/27/2020 | Eve | 8 | 5 | 1 | 9 |
| 07/26/2020 | Day | 3 | 8 | 7 | 2 |
| 07/26/2020 | Eve | 7 | 8 | 6 | 4 |
| 07/25/2020 | Day | 0 | 2 | 8 | 8 |
| 07/25/2020 | Eve | 8 | 7 | 5 | 1 |
| 07/24/2020 | Day | 5 | 3 | 4 | 8 |
| 07/24/2020 | Eve | 0 | 8 | 6 | 4 |
| 07/23/2020 | Day | 8 | 1 | 9 | 3 |
| 07/23/2020 | Eve | 7 | 0 | 7 | 5 |
| 07/22/2020 | Day | 5 | 9 | 5 | 3 |
| 07/22/2020 | Eve | 7 | 0 | 0 | 7 |
| 07/21/2020 | Day | 9 | 0 | 9 | 3 |
| 07/21/2020 | Eve | 1 | 2 | 0 | 8 |
| 07/20/2020 | Day | 6 | 0 | 6 | 3 |
| 07/20/2020 | Eve | 2 | 3 | 2 | 5 |
| 07/19/2020 | Day | 4 | 6 | 4 | 7 |
| 07/19/2020 | Eve | 5 | 6 | 0 | 5 |
| 07/18/2020 | Day | 7 | 0 | 5 | 5 |
| 07/18/2020 | Eve | 3 | 8 | 7 | 2 |
| 07/17/2020 | Day | 5 | 4 | 3 | 1 |
| 07/17/2020 | Eve | 6 | 7 | 8 | 8 |
| 07/16/2020 | Day | 8 | 7 | 1 | 9 |
| 07/16/2020 | Eve | 1 | 0 | 9 | 2 |
| 07/15/2020 | Day | 9 | 6 | 6 | 4 |
| 07/15/2020 | Eve | 0 | 9 | 9 | 1 |
| 07/14/2020 | Day | 6 | 9 | 6 | 6 |
| 07/14/2020 | Eve | 1 | 5 | 1 | 1 |
| 07/13/2020 | Day | 1 | 3 | 5 | 0 |
| 07/13/2020 | Eve | 7 | 4 | 5 | 7 |
| 07/12/2020 | Day | 3 | 3 | 5 | 0 |
| 07/12/2020 | Eve | 6 | 3 | 9 | 5 |
| 07/11/2020 | Day | 2 | 0 | 7 | 6 |
| 07/11/2020 | Eve | 2 | 3 | 2 | 5 |
| 07/10/2020 | Day | 0 | 9 | 4 | 1 |
| 07/10/2020 | Eve | 3 | 3 | 7 | 5 |
| 07/09/2020 | Day | 6 | 4 | 0 | 5 |
| 07/09/2020 | Eve | 9 | 0 | 8 | 3 |
| 07/08/2020 | Day | 8 | 0 | 4 | 5 |
| 07/08/2020 | Eve | 1 | 7 | 3 | 5 |
| 07/07/2020 | Day | 8 | 8 | 9 | 4 |
| 07/07/2020 | Eve | 9 | 8 | 7 | 9 |
| 07/06/2020 | Day | 9 | 0 | 8 | 4 |
| 07/06/2020 | Eve | 2 | 6 | 7 | 9 |
| 07/05/2020 | Day | 4 | 5 | 5 | 9 |
| 07/05/2020 | Eve | 2 | 0 | 2 | 6 |
| 07/04/2020 | Day | 8 | 0 | 9 | 0 |
| 07/04/2020 | Eve | 5 | 5 | 3 | 5 |
| 07/03/2020 | Day | 1 | 0 | 3 | 9 |
| 07/03/2020 | Eve | 2 | 6 | 4 | 1 |
| 07/02/2020 | Day | 4 | 3 | 4 | 6 |
| 07/02/2020 | Eve | 7 | 1 | 4 | 0 |
| 07/01/2020 | Day | 3 | 2 | 2 | 6 |
| 07/01/2020 | Eve | 2 | 3 | 2 | 1 |
| 06/30/2020 | Day | 2 | 1 | 7 | 4 |
| 06/30/2020 | Eve | 4 | 3 | 4 | 6 |
| 06/29/2020 | Day | 8 | 8 | 1 | 6 |
| 06/29/2020 | Eve | 1 | 5 | 3 | 2 |
| 06/28/2020 | Day | 4 | 1 | 1 | 5 |
| 06/28/2020 | Eve | 8 | 8 | 6 | 6 |
| 06/27/2020 | Day | 8 | 5 | 3 | 2 |
| 06/27/2020 | Eve | 4 | 9 | 2 | 4 |
| 06/26/2020 | Day | 0 | 3 | 1 | 6 |
| 06/26/2020 | Eve | 7 | 8 | 3 | 8 |
| 06/25/2020 | Day | 4 | 9 | 7 | 0 |
| 06/25/2020 | Eve | 5 | 6 | 8 | 4 |
| 06/24/2020 | Day | 6 | 4 | 9 | 1 |
| 06/24/2020 | Eve | 2 | 6 | 8 | 6 |
| 06/23/2020 | Day | 8 | 7 | 8 | 5 |
| 06/23/2020 | Eve | 6 | 0 | 2 | 2 |
| 06/22/2020 | Day | 4 | 2 | 2 | 6 |
| 06/22/2020 | Eve | 9 | 8 | 7 | 5 |
| 06/21/2020 | Day | 1 | 1 | 0 | 0 |
| 06/21/2020 | Eve | 9 | 5 | 8 | 2 |
| 06/20/2020 | Day | 6 | 9 | 0 | 9 |
| 06/20/2020 | Eve | 5 | 6 | 4 | 3 |
| 06/19/2020 | Day | 9 | 9 | 7 | 7 |
| 06/19/2020 | Eve | 5 | 7 | 3 | 6 |
| 06/18/2020 | Day | 9 | 6 | 0 | 1 |
| 06/18/2020 | Eve | 5 | 4 | 6 | 0 |
| 06/17/2020 | Day | 6 | 2 | 2 | 4 |
| 06/17/2020 | Eve | 6 | 8 | 7 | 0 |
| 06/16/2020 | Day | 5 | 5 | 8 | 7 |
| 06/16/2020 | Eve | 3 | 0 | 3 | 9 |
| 06/15/2020 | Day | 7 | 0 | 0 | 2 |
| 06/15/2020 | Eve | 9 | 5 | 0 | 2 |
| 06/14/2020 | Day | 1 | 6 | 1 | 0 |
| 06/14/2020 | Eve | 4 | 0 | 6 | 8 |
| 06/13/2020 | Day | 9 | 5 | 6 | 7 |
| 06/13/2020 | Eve | 6 | 4 | 5 | 0 |
| 06/12/2020 | Day | 6 | 0 | 0 | 7 |
| 06/12/2020 | Eve | 4 | 6 | 5 | 2 |
| 06/11/2020 | Day | 8 | 5 | 6 | 7 |
| 06/11/2020 | Eve | 7 | 3 | 5 | 7 |
| 06/10/2020 | Day | 3 | 4 | 1 | 1 |
| 06/10/2020 | Eve | 7 | 4 | 3 | 8 |
| 06/09/2020 | Day | 8 | 6 | 7 | 9 |
| 06/09/2020 | Eve | 0 | 0 | 6 | 7 |
| 06/08/2020 | Day | 0 | 2 | 5 | 2 |
| 06/08/2020 | Eve | 9 | 8 | 4 | 0 |
| 06/07/2020 | Day | 3 | 5 | 8 | 4 |
| 06/07/2020 | Eve | 1 | 6 | 4 | 1 |
| 06/06/2020 | Day | 8 | 7 | 3 | 8 |
| 06/06/2020 | Eve | 8 | 9 | 9 | 9 |
| 06/05/2020 | Day | 9 | 4 | 2 | 5 |
| 06/05/2020 | Eve | 9 | 4 | 1 | 9 |
| 06/04/2020 | Day | 8 | 5 | 3 | 2 |
| 06/04/2020 | Eve | 2 | 7 | 0 | 0 |
| 06/03/2020 | Day | 5 | 3 | 1 | 2 |
| 06/03/2020 | Eve | 8 | 3 | 6 | 2 |
| 06/02/2020 | Day | 7 | 0 | 1 | 6 |
| 06/02/2020 | Eve | 1 | 6 | 1 | 2 |
| 06/01/2020 | Day | 1 | 5 | 5 | 8 |
| 06/01/2020 | Eve | 0 | 5 | 7 | 1 |
| 05/31/2020 | Day | 0 | 9 | 0 | 0 |
| 05/31/2020 | Eve | 9 | 2 | 1 | 0 |
| 05/30/2020 | Day | 5 | 1 | 6 | 6 |
| 05/30/2020 | Eve | 1 | 1 | 3 | 5 |
| 05/29/2020 | Day | 2 | 6 | 4 | 7 |
| 05/29/2020 | Eve | 7 | 0 | 4 | 6 |
| 05/28/2020 | Day | 5 | 8 | 0 | 2 |
| 05/28/2020 | Eve | 4 | 8 | 2 | 1 |
| 05/27/2020 | Day | 8 | 8 | 6 | 7 |
| 05/27/2020 | Eve | 6 | 5 | 6 | 8 |
| 05/26/2020 | Day | 4 | 7 | 9 | 4 |
| 05/26/2020 | Eve | 2 | 8 | 3 | 8 |
| 05/25/2020 | Day | 5 | 3 | 7 | 5 |
| 05/25/2020 | Eve | 0 | 9 | 1 | 7 |
| 05/24/2020 | Day | 4 | 6 | 2 | 2 |
| 05/24/2020 | Eve | 5 | 7 | 9 | 1 |
| 05/23/2020 | Day | 3 | 8 | 9 | 3 |
| 05/23/2020 | Eve | 9 | 8 | 1 | 5 |
| 05/22/2020 | Day | 3 | 0 | 6 | 1 |
| 05/22/2020 | Eve | 7 | 6 | 3 | 9 |
| 05/21/2020 | Day | 5 | 5 | 4 | 1 |
| 05/21/2020 | Eve | 9 | 4 | 6 | 9 |
| 05/20/2020 | Day | 6 | 1 | 4 | 5 |
| 05/20/2020 | Eve | 4 | 2 | 4 | 8 |
| 05/19/2020 | Day | 8 | 1 | 4 | 8 |
| 05/19/2020 | Eve | 6 | 3 | 3 | 0 |
| 05/18/2020 | Day | 6 | 4 | 8 | 5 |
| 05/18/2020 | Eve | 6 | 7 | 3 | 1 |
| 05/17/2020 | Day | 4 | 9 | 4 | 4 |
| 05/17/2020 | Eve | 0 | 2 | 0 | 7 |
| 05/16/2020 | Day | 8 | 2 | 6 | 7 |
| 05/16/2020 | Eve | 3 | 3 | 2 | 7 |
| 05/15/2020 | Day | 8 | 4 | 3 | 5 |
| 05/15/2020 | Eve | 7 | 9 | 3 | 0 |
| 05/14/2020 | Day | 2 | 0 | 3 | 3 |
| 05/14/2020 | Eve | 8 | 2 | 2 | 2 |
| 05/13/2020 | Day | 1 | 5 | 4 | 1 |
| 05/13/2020 | Eve | 6 | 4 | 9 | 0 |
| 05/12/2020 | Day | 8 | 8 | 4 | 4 |
| 05/12/2020 | Eve | 7 | 7 | 6 | 4 |
| 05/11/2020 | Day | 3 | 7 | 4 | 0 |
| 05/11/2020 | Eve | 6 | 4 | 8 | 4 |
| 05/10/2020 | Day | 7 | 0 | 8 | 1 |
| 05/10/2020 | Eve | 2 | 0 | 2 | 8 |
| 05/09/2020 | Day | 7 | 9 | 3 | 0 |
| 05/09/2020 | Eve | 4 | 2 | 7 | 9 |
| 05/08/2020 | Day | 5 | 0 | 9 | 5 |
| 05/08/2020 | Eve | 8 | 1 | 7 | 8 |
| 05/07/2020 | Day | 5 | 2 | 1 | 9 |
| 05/07/2020 | Eve | 1 | 4 | 1 | 4 |
| 05/06/2020 | Day | 6 | 6 | 8 | 8 |
| 05/06/2020 | Eve | 6 | 0 | 5 | 9 |
| 05/05/2020 | Day | 7 | 7 | 2 | 9 |
| 05/05/2020 | Eve | 0 | 8 | 8 | 5 |
| 05/04/2020 | Day | 4 | 7 | 3 | 9 |
| 05/04/2020 | Eve | 7 | 3 | 2 | 7 |
| 05/03/2020 | Day | 8 | 3 | 7 | 8 |
| 05/03/2020 | Eve | 5 | 1 | 7 | 3 |
| 05/02/2020 | Day | 3 | 7 | 4 | 2 |
| 05/02/2020 | Eve | 1 | 0 | 3 | 5 |
| 05/01/2020 | Day | 3 | 0 | 5 | 9 |
| 05/01/2020 | Eve | 5 | 1 | 3 | 0 |
| 04/30/2020 | Day | 8 | 4 | 6 | 5 |
| 04/30/2020 | Eve | 4 | 2 | 0 | 7 |
| 04/29/2020 | Day | 0 | 2 | 9 | 3 |
| 04/29/2020 | Eve | 5 | 7 | 4 | 7 |
| 04/28/2020 | Day | 2 | 8 | 9 | 4 |
| 04/28/2020 | Eve | 9 | 6 | 5 | 4 |
| 04/27/2020 | Day | 0 | 8 | 3 | 0 |
| 04/27/2020 | Eve | 4 | 4 | 0 | 4 |
| 04/26/2020 | Day | 0 | 1 | 3 | 6 |
| 04/26/2020 | Eve | 0 | 4 | 0 | 0 |
| 04/25/2020 | Day | 4 | 0 | 6 | 9 |
| 04/25/2020 | Eve | 4 | 1 | 1 | 9 |
| 04/24/2020 | Day | 5 | 9 | 8 | 4 |
| 04/24/2020 | Eve | 1 | 6 | 2 | 3 |
| 04/23/2020 | Day | 4 | 5 | 4 | 1 |
| 04/23/2020 | Eve | 8 | 5 | 1 | 7 |
| 04/22/2020 | Day | 1 | 7 | 1 | 2 |
| 04/22/2020 | Eve | 1 | 3 | 2 | 9 |
| 04/21/2020 | Day | 8 | 1 | 6 | 3 |
| 04/21/2020 | Eve | 5 | 0 | 5 | 1 |
| 04/20/2020 | Day | 2 | 7 | 7 | 3 |
| 04/20/2020 | Eve | 4 | 3 | 2 | 2 |
| 04/19/2020 | Day | 4 | 0 | 1 | 8 |
| 04/19/2020 | Eve | 8 | 7 | 7 | 9 |
| 04/18/2020 | Day | 3 | 1 | 3 | 4 |
| 04/18/2020 | Eve | 0 | 6 | 2 | 0 |
| 04/17/2020 | Day | 4 | 1 | 3 | 1 |
| 04/17/2020 | Eve | 5 | 8 | 3 | 4 |
| 04/16/2020 | Day | 9 | 5 | 3 | 3 |
| 04/16/2020 | Eve | 6 | 7 | 7 | 3 |
| 04/15/2020 | Day | 9 | 9 | 2 | 9 |
| 04/15/2020 | Eve | 1 | 2 | 5 | 9 |
| 04/14/2020 | Day | 8 | 0 | 9 | 2 |
| 04/14/2020 | Eve | 9 | 6 | 9 | 4 |
| 04/13/2020 | Day | 9 | 8 | 1 | 0 |
| 04/13/2020 | Eve | 5 | 8 | 0 | 8 |
| 04/12/2020 | Day | 3 | 3 | 3 | 5 |
| 04/12/2020 | Eve | 0 | 4 | 8 | 8 |
| 04/11/2020 | Day | 5 | 1 | 7 | 7 |
| 04/11/2020 | Eve | 2 | 0 | 4 | 8 |
| 04/10/2020 | Day | 3 | 3 | 2 | 8 |
| 04/10/2020 | Eve | 8 | 8 | 4 | 7 |
| 04/09/2020 | Day | 8 | 9 | 6 | 2 |
| 04/09/2020 | Eve | 9 | 1 | 9 | 4 |
| 04/08/2020 | Day | 2 | 7 | 6 | 4 |
| 04/08/2020 | Eve | 5 | 1 | 4 | 4 |
| 04/07/2020 | Day | 1 | 5 | 0 | 4 |
| 04/07/2020 | Eve | 0 | 8 | 0 | 0 |
| 04/06/2020 | Day | 2 | 1 | 6 | 3 |
| 04/06/2020 | Eve | 1 | 6 | 1 | 5 |
| 04/05/2020 | Day | 9 | 8 | 7 | 5 |
| 04/05/2020 | Eve | 0 | 5 | 8 | 5 |
| 04/04/2020 | Day | 1 | 8 | 4 | 2 |
| 04/04/2020 | Eve | 0 | 1 | 3 | 1 |
| 04/03/2020 | Day | 8 | 6 | 5 | 1 |
| 04/03/2020 | Eve | 8 | 0 | 0 | 6 |
| 04/02/2020 | Day | 9 | 6 | 0 | 0 |
| 04/02/2020 | Eve | 2 | 6 | 0 | 7 |
| 04/01/2020 | Day | 8 | 7 | 6 | 1 |
| 04/01/2020 | Eve | 1 | 4 | 4 | 9 |
| 03/31/2020 | Day | 7 | 8 | 0 | 2 |
| 03/31/2020 | Eve | 3 | 9 | 7 | 9 |
| 03/30/2020 | Day | 5 | 1 | 4 | 1 |
| 03/30/2020 | Eve | 0 | 4 | 6 | 6 |
| 03/29/2020 | Day | 9 | 1 | 9 | 6 |
| 03/29/2020 | Eve | 0 | 9 | 4 | 2 |
| 03/28/2020 | Day | 7 | 4 | 1 | 5 |
| 03/28/2020 | Eve | 7 | 1 | 0 | 1 |
| 03/27/2020 | Day | 0 | 1 | 6 | 1 |
| 03/27/2020 | Eve | 6 | 0 | 5 | 8 |
| 03/26/2020 | Day | 4 | 4 | 1 | 4 |
| 03/26/2020 | Eve | 4 | 8 | 5 | 9 |
| 03/25/2020 | Day | 5 | 9 | 1 | 1 |
| 03/25/2020 | Eve | 8 | 6 | 9 | 3 |
| 03/24/2020 | Day | 5 | 3 | 6 | 9 |
| 03/24/2020 | Eve | 2 | 8 | 7 | 1 |
| 03/23/2020 | Day | 3 | 5 | 9 | 9 |
| 03/23/2020 | Eve | 5 | 6 | 4 | 9 |
| 03/22/2020 | Day | 6 | 3 | 2 | 2 |
| 03/22/2020 | Eve | 5 | 2 | 3 | 5 |
| 03/21/2020 | Day | 3 | 8 | 1 | 3 |
| 03/21/2020 | Eve | 4 | 7 | 7 | 2 |
| 03/20/2020 | Day | 3 | 8 | 3 | 9 |
| 03/20/2020 | Eve | 2 | 9 | 4 | 2 |
| 03/19/2020 | Day | 0 | 0 | 9 | 6 |
| 03/19/2020 | Eve | 9 | 2 | 9 | 6 |
| 03/18/2020 | Day | 0 | 4 | 9 | 4 |
| 03/18/2020 | Eve | 0 | 6 | 8 | 5 |
| 03/17/2020 | Day | 2 | 7 | 4 | 6 |
| 03/17/2020 | Eve | 7 | 0 | 6 | 3 |
| 03/16/2020 | Day | 2 | 8 | 3 | 8 |
| 03/16/2020 | Eve | 2 | 2 | 6 | 7 |
| 03/15/2020 | Day | 2 | 7 | 4 | 7 |
| 03/15/2020 | Eve | 1 | 8 | 7 | 2 |
| 03/14/2020 | Day | 7 | 6 | 6 | 7 |
| 03/14/2020 | Eve | 7 | 0 | 5 | 2 |
| 03/13/2020 | Day | 2 | 6 | 3 | 9 |
| 03/13/2020 | Eve | 2 | 9 | 4 | 5 |
| 03/12/2020 | Day | 9 | 2 | 3 | 8 |
| 03/12/2020 | Eve | 6 | 8 | 9 | 2 |
| 03/11/2020 | Day | 8 | 7 | 8 | 1 |
| 03/11/2020 | Eve | 2 | 7 | 8 | 2 |
| 03/10/2020 | Day | 8 | 6 | 1 | 4 |
| 03/10/2020 | Eve | 7 | 2 | 5 | 9 |
| 03/09/2020 | Day | 8 | 6 | 2 | 4 |
| 03/09/2020 | Eve | 8 | 9 | 8 | 9 |
| 03/08/2020 | Day | 8 | 5 | 1 | 2 |
| 03/08/2020 | Eve | 3 | 7 | 7 | 7 |
| 03/07/2020 | Day | 6 | 7 | 2 | 8 |
| 03/07/2020 | Eve | 0 | 6 | 8 | 8 |
| 03/06/2020 | Day | 9 | 4 | 6 | 7 |
| 03/06/2020 | Eve | 1 | 6 | 3 | 5 |
| 03/05/2020 | Day | 9 | 8 | 0 | 1 |
| 03/05/2020 | Eve | 2 | 0 | 4 | 8 |
| 03/04/2020 | Day | 6 | 0 | 0 | 9 |
| 03/04/2020 | Eve | 8 | 8 | 9 | 7 |
| 03/03/2020 | Day | 7 | 5 | 7 | 3 |
| 03/03/2020 | Eve | 3 | 1 | 4 | 0 |
| 03/02/2020 | Day | 3 | 4 | 2 | 9 |
| 03/02/2020 | Eve | 3 | 4 | 3 | 0 |
| 03/01/2020 | Day | 5 | 4 | 3 | 3 |
| 03/01/2020 | Eve | 2 | 7 | 7 | 7 |
| 02/29/2020 | Day | 5 | 2 | 7 | 0 |
| 02/29/2020 | Eve | 6 | 7 | 7 | 6 |
| 02/28/2020 | Day | 6 | 0 | 1 | 7 |
| 02/28/2020 | Eve | 4 | 2 | 0 | 6 |
| 02/27/2020 | Day | 6 | 4 | 2 | 0 |
| 02/27/2020 | Eve | 4 | 5 | 2 | 5 |
| 02/26/2020 | Day | 7 | 7 | 2 | 7 |
| 02/26/2020 | Eve | 2 | 7 | 9 | 5 |
| 02/25/2020 | Day | 6 | 1 | 9 | 4 |
| 02/25/2020 | Eve | 1 | 8 | 0 | 6 |
| 02/24/2020 | Day | 0 | 1 | 4 | 1 |
| 02/24/2020 | Eve | 9 | 5 | 1 | 6 |
| 02/23/2020 | Day | 2 | 4 | 4 | 5 |
| 02/23/2020 | Eve | 3 | 6 | 4 | 4 |
| 02/22/2020 | Day | 1 | 2 | 0 | 5 |
| 02/22/2020 | Eve | 5 | 3 | 5 | 5 |
| 02/21/2020 | Day | 2 | 2 | 2 | 9 |
| 02/21/2020 | Eve | 2 | 2 | 5 | 2 |
| 02/20/2020 | Day | 5 | 4 | 1 | 6 |
| 02/20/2020 | Eve | 2 | 5 | 9 | 9 |
| 02/19/2020 | Day | 1 | 7 | 5 | 2 |
| 02/19/2020 | Eve | 5 | 9 | 8 | 3 |
| 02/18/2020 | Day | 8 | 9 | 7 | 5 |
| 02/18/2020 | Eve | 4 | 9 | 9 | 4 |
| 02/17/2020 | Day | 4 | 9 | 8 | 3 |
| 02/17/2020 | Eve | 2 | 5 | 4 | 8 |
| 02/16/2020 | Day | 2 | 2 | 6 | 3 |
| 02/16/2020 | Eve | 1 | 5 | 0 | 8 |
| 02/15/2020 | Day | 9 | 8 | 2 | 7 |
| 02/15/2020 | Eve | 9 | 1 | 2 | 6 |
| 02/14/2020 | Day | 1 | 8 | 5 | 6 |
| 02/14/2020 | Eve | 6 | 0 | 5 | 5 |
| 02/13/2020 | Day | 7 | 5 | 9 | 7 |
| 02/13/2020 | Eve | 0 | 9 | 4 | 3 |
| 02/12/2020 | Day | 4 | 0 | 9 | 5 |
| 02/12/2020 | Eve | 5 | 4 | 9 | 3 |
| 02/11/2020 | Day | 0 | 2 | 7 | 6 |
| 02/11/2020 | Eve | 3 | 4 | 7 | 8 |
| 02/10/2020 | Day | 6 | 8 | 2 | 3 |
| 02/10/2020 | Eve | 8 | 7 | 7 | 2 |
Disclaimer:
Pick 4 Lottery Virginia
The information contained on this page is for informational purposes only. All information is entered manually and is subject to error. The Maine State Lottery makes every effort to ensure the accuracy of this information but is not responsible for any errors contained on this page. In case of a discrepancy between the winning numbers listed on this page and the official winning numbers, the official results shall prevail. A winning ticket must be validated on the Maine State Lottery's gaming system for final winner verification. Complete Pick 4 game information and prize claiming instructions are available from any Maine Lottery retail agent or by email at [email protected]